Anohana: The Flower We Saw That Day in just few hours, 11 episodes in. There I was – crying my eyes out yet smiling furiously at the same time as Menma uttered the words "You found me". That is Anohana for me.
I never could fathom the impact this anime would have on me in just a matter of a few hours. Anohana: The Flower We Never Saw That Day. Centers around a group of childhood friends – Meiko or "Menma", Jinta, Naruko, Atsumu, Chiriko, and Tetsudo.
ANOHANA : The Flower We Saw That Day Plot Synopsis
The plot alternates between their childhood and their adolescence. With the tragic accident of Menma's death in their childhood being the cornerstone. The anime starts with the ghost of Menma approaching an adolescent Jinta. She talks about a final wish that requires fulfillment before she can pass on to the afterlife. This required their group of friends to reunite. This proves to be difficult as everyone begin to drift apart emotionally after Menma's death.
WHAT ANOHANA MAKES YOU FEEL
The anime touches upon the bonds of friendships beautifully. As a result, it does not fail to move you. Although Menma's ghost makes up for a supernatural element in the anime, it is quite grounded in reality. It tackles issues of broken friendships, growing up, dealing with loss, closure, and the burden of guilt rather beautifully. The anime is well-paced. The unearthing of the characters' feelings and their development stands out. Anohana is heavy on the emotional element and thus, within a short period, I grew attached to the characters and found myself rooting for their happiness. Honestly, it's a great watch and won't even take up much of your time.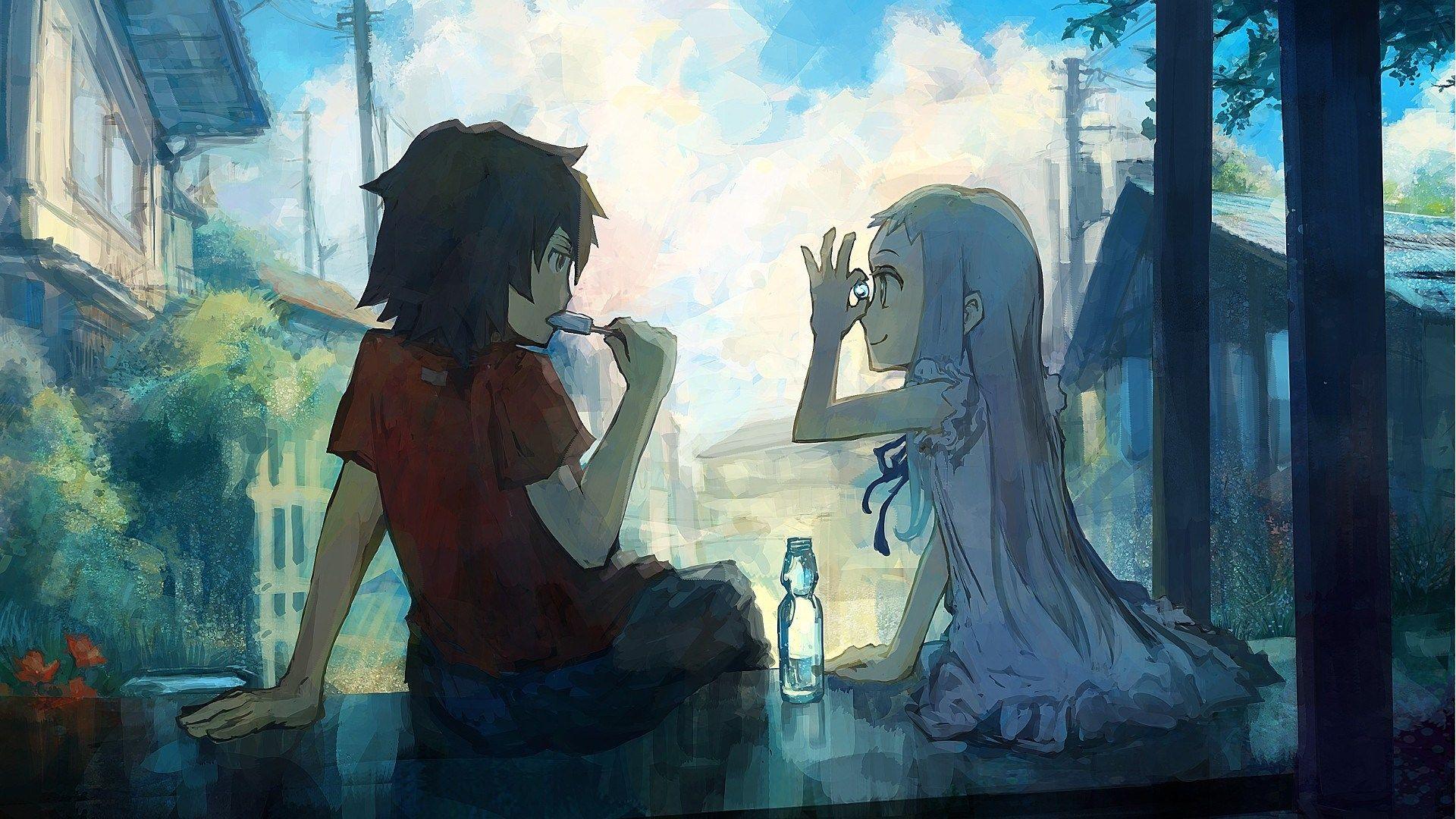 Do try it. Also, the opening of Anohana is one of my favorites! Anohana: the film has been released. It takes place a year after the anime ends and follows the end beautifully
.