The series is to celebrate its Japanese TV premiere in 2020. The anime is produced by Doga Kobo (including New Game! ). No further details are known to date.
Ishida has written a total of 13 novels as part of the series. The 13th volume is scheduled to appear in Japanese retail on September 3, 2019. In 2000, the novels also inspired a popular Real series and an associated TV special in 2003. A manga adaptation by Sena Aritou was published between 2001 and 2004. Two other manga implementations by Masashi Asaki and Shō Kitagawa can also be traced back to the novel series.
Ikebukuro West Gate Park (池袋ウエストゲートパーク), usually referred to by its initials IWGP, is a brand new upcoming series of urban mystery novels written by Ira Ishida.
Previously it has been adapted into a successful TV series directed by Tsutsumi Yukihiko, and later a manga, released by Digital Manga Publishing in English.
The Anime Series adaptation by Doga Kobo is set to premiere in 2020.
Ikebukuro West Gate Park Anime Plot
The series revolves around 20-year-old Makoto, who frequently gets involved in highly dangerous situations, usually against his own judgment. Along for the ride are his best buddies Shun, Masa, and Takashi, the enigmatic leader of a local gang in Ikebukuro.
The manga loosely follows the TV series, having the same story arcs, but focusing less on the inter-gang tensions. Along with the TV series and 4 volume initial series, a 1 volume sequel was also made, but was not made by the original creator.
Ikebukuro West Gate Park Anime Adaptation
On September 2, 2019, it was announced that the novel series will receive an anime television series adaptation by Doga Kobo. The series will premiere in 2020
Ikebukuro West Gate Park Anime Visual
A Visual was tweeted by Anime Intelligence and Research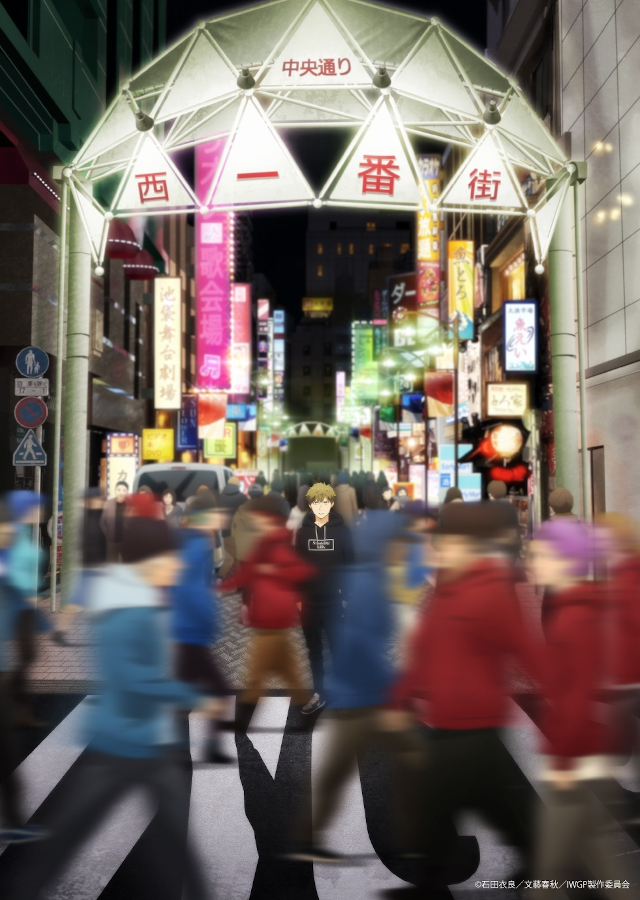 What do you think of Ikebukuro West Gate Park Anime, let us know in the comment section below!